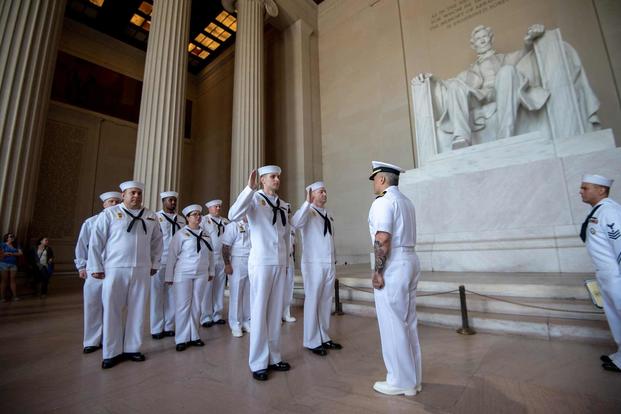 The Navy is moving away from the "suck it up, buttercup"-style culture of the past to appeal to the millennial generation and beyond -- and new retention numbers indicate the approach is likely working.
The service blasted past its 2019 retention goals for enlisted sailors in their first 10 years in uniform. It held onto nearly 65% of Zone A sailors or those with less than six years in. And 72% of Zone B sailors -- those with six to 10 years in -- re-upped.
The Navy set out to keep at least 55% of sailors in Zone A and 65% of those in Zone B. When combined with Zone C sailors, those who've been in the service for 10 to 14 years, the 2019 reenlistment rate was 74% across the three zones.
Fleet Master Chief Wes Koshoffer, with Navy Manpower, Personnel, Training, and Education, told reporters the high re-up rates are a result of an ongoing culture shift in the Navy. Leaders are listening to rank-and-file sailors, he said, and the Navy is focused on developing policies based on what's easier for the individual and their family.
"When I was a very, very young sailor in the Navy, facing a particularly challenging ... family situation, the moniker was, 'Family didn't come in your seabag, shipmate. We need you,'" Koshoffer said. "That is no longer our mantra."